BOOKS                           BY ROGER FERGUSON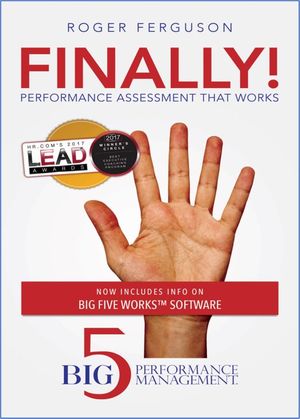 Finally! Performance Assessment That Works
Looking for an alternative to traditional, annual, employee appraisal? Finally! introduces Big 5 Performance Management, a simple but elegant solution to the challenges inherent in the annual process from rater bias to relevancy. It's all here and can help you improve your process.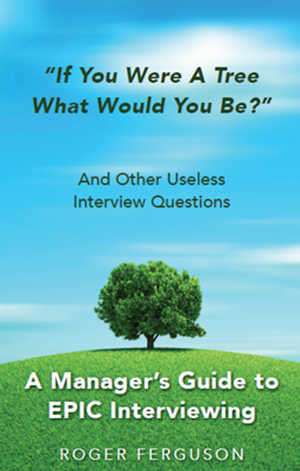 "If You Were a Tree What Kind Would You Be?" and Other Useless Interview Questions- A manager's Guide to EPIC Interviewing
A quick guide to teach managers how to become better interviewers and make better hiring selections using the EPIC Interviewing process. Ideal for new managers but good for any who struggle with teamwork or turnover.